Made by Shopify
Cater to creators with
Shopify Collabs
Use influencer marketing to reach new audiences and drive more sales.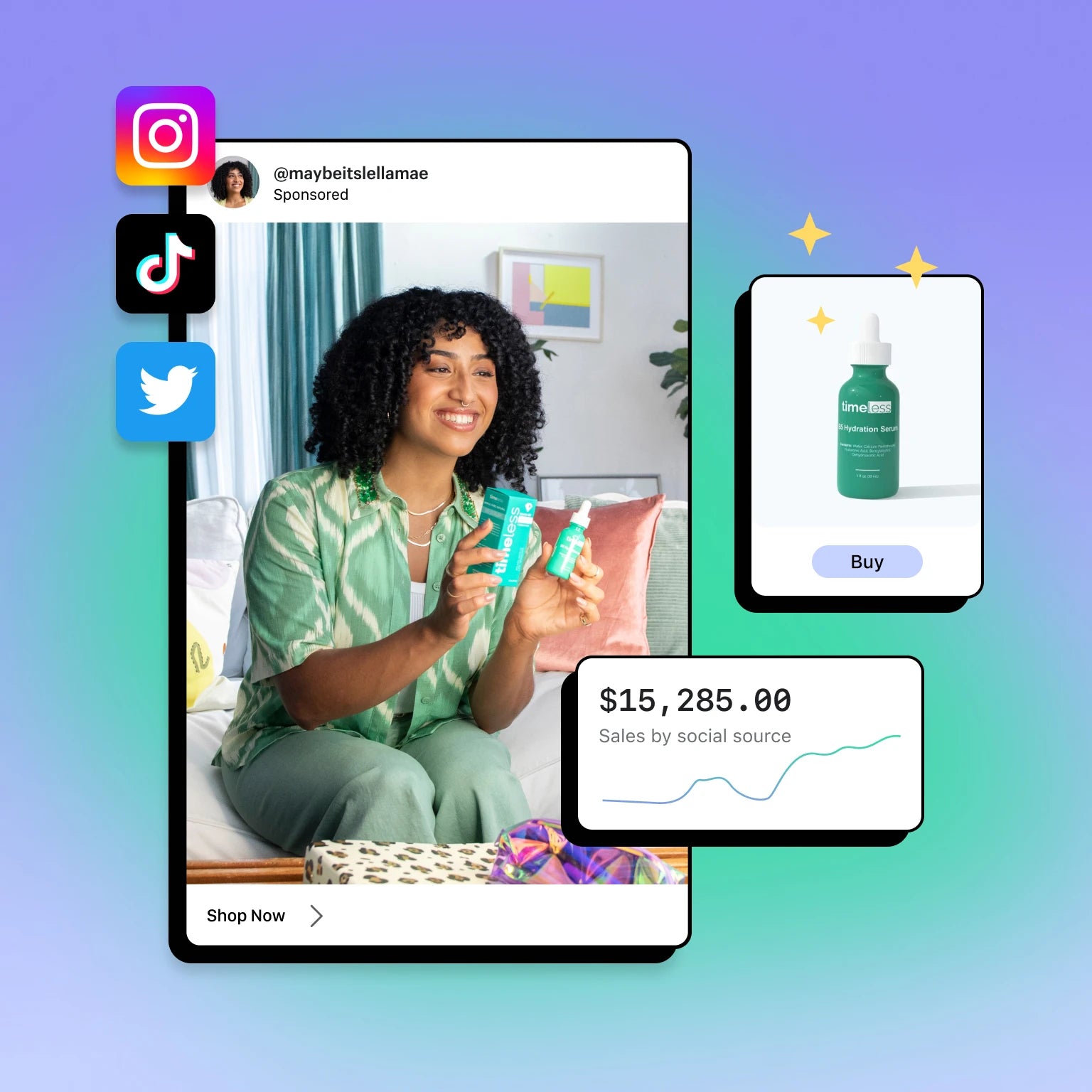 Ramp up your marketing efforts and collaborate with creators who love your brand just as much as you do.
Use Shopify Collabs to find creators with highly engaged audiences. Offer creators commission on sales, discounts, and free gifts, and manage your affiliate marketing program—all in one place.
Shopify Collabs is great for: big and small brands who want to create their own affiliate marketing program.
Browse the database
Use Shopify's influencer database to find and recruit creators who align with your brand.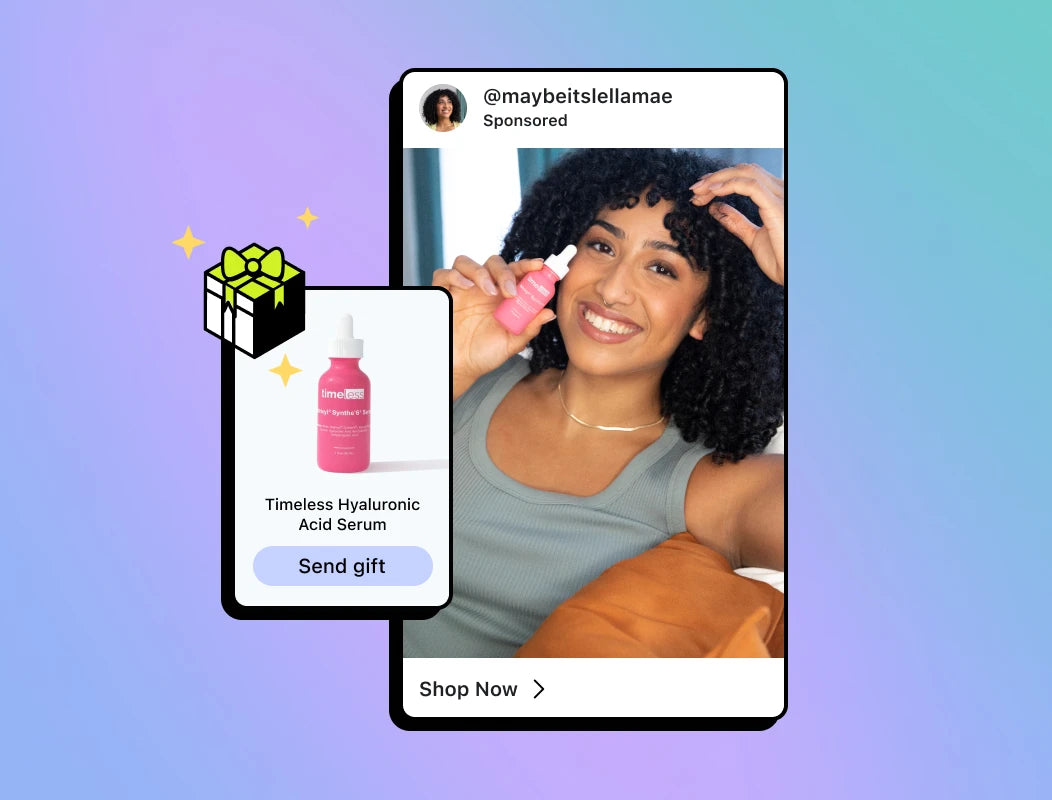 Show don't tell
Send creators product samples so they can experience your products for themselves, then create authentic stories and offers to share with their followers.
Track performance
Create and track unique discount codes and referral links so you can easily measure affiliate performance and monitor product sales.
Training Mask uses Shopify Collabs to track and manage over 200 active affiliates.
Carepod uses Shopify Collabs to find, manage, and communicate with influencers.
Plant People uses Shopify Collabs to replace spreadsheets for affiliate tracking.